FRAME Project, a statement to today's market.
Concept product born from questioning today's direction of the digital camera market, FRAME is a completely unique take on the experience of modern digital photography. The project's focus was to develop a product in order to provide a pleasing experience for the consumers, and perhaps more meaningful experiences. May be this project provides an insight to what the digital camera market should strive for. Trying to satisfy the smartphone consumers with mediocre digital cameras that half-heartedly try to copy the convenience of smartphone cameras is not the answer. Most of all, this project is a statement to the large consumer electronics manufacturers to take a look at themselves, and really think about what consumers would really need and want.
Introducing a unique digital camera system.
FRAME's first camera model, the A1, is a digital mirror-less camera system that has been built from experience. Every detail, every feature, and all specifications have been developed in order to give you the best possible experience in photography. FRAME's companion smartphone application is a special solution that takes advantage of our modern lifestyles. Now, you can truly focus on creating beautiful images without the useless bells and whistles of today's modern digital cameras.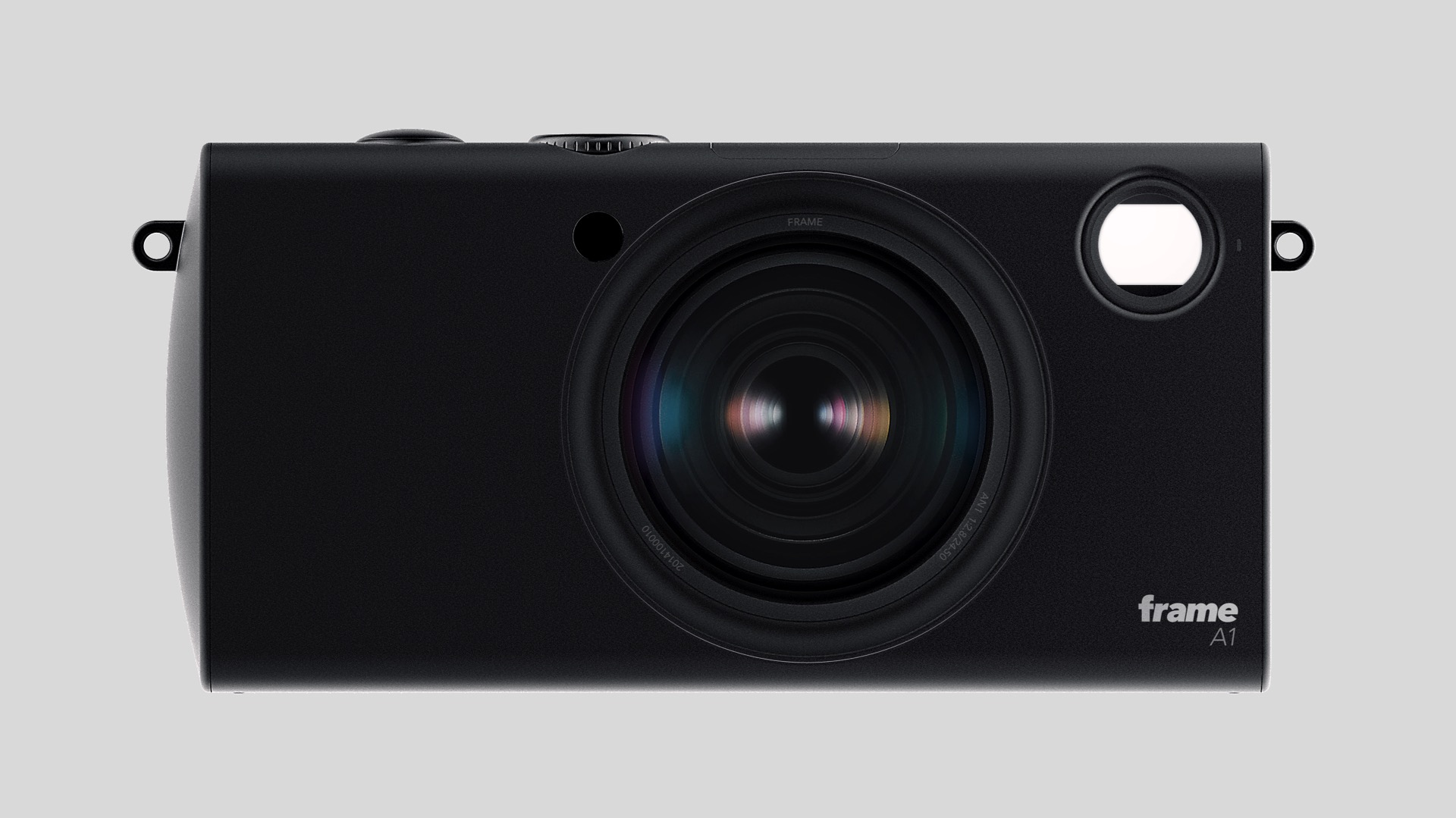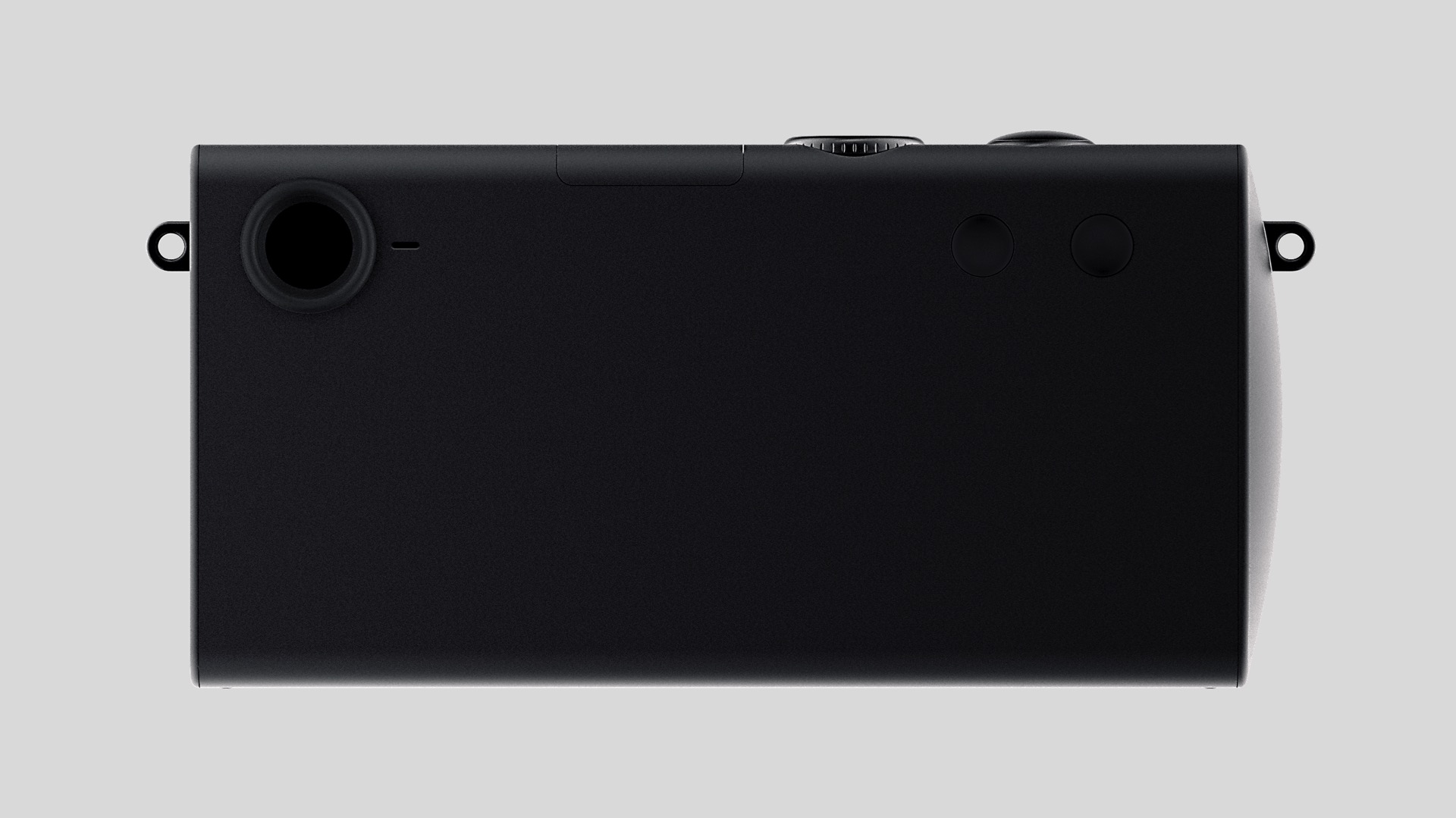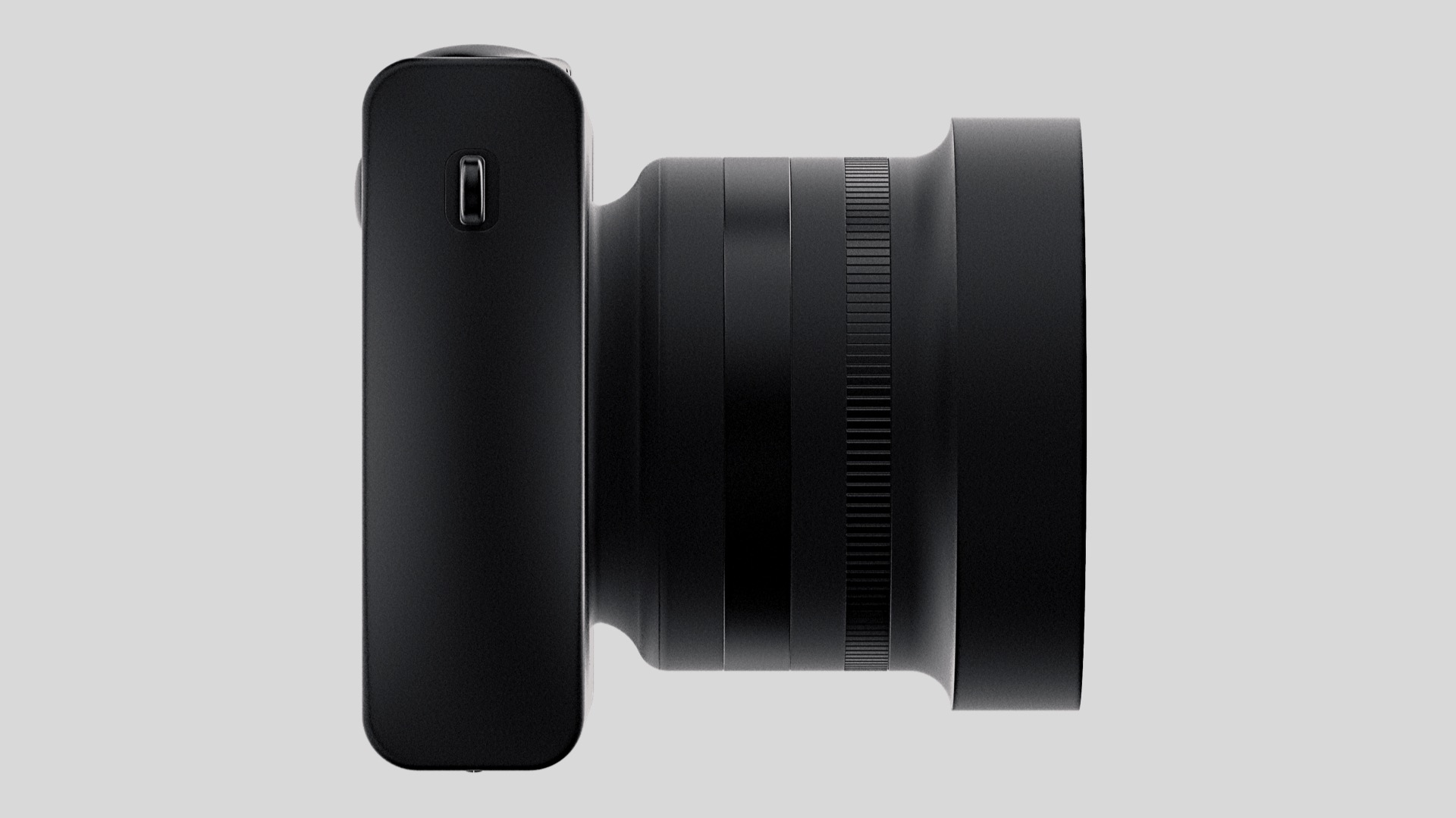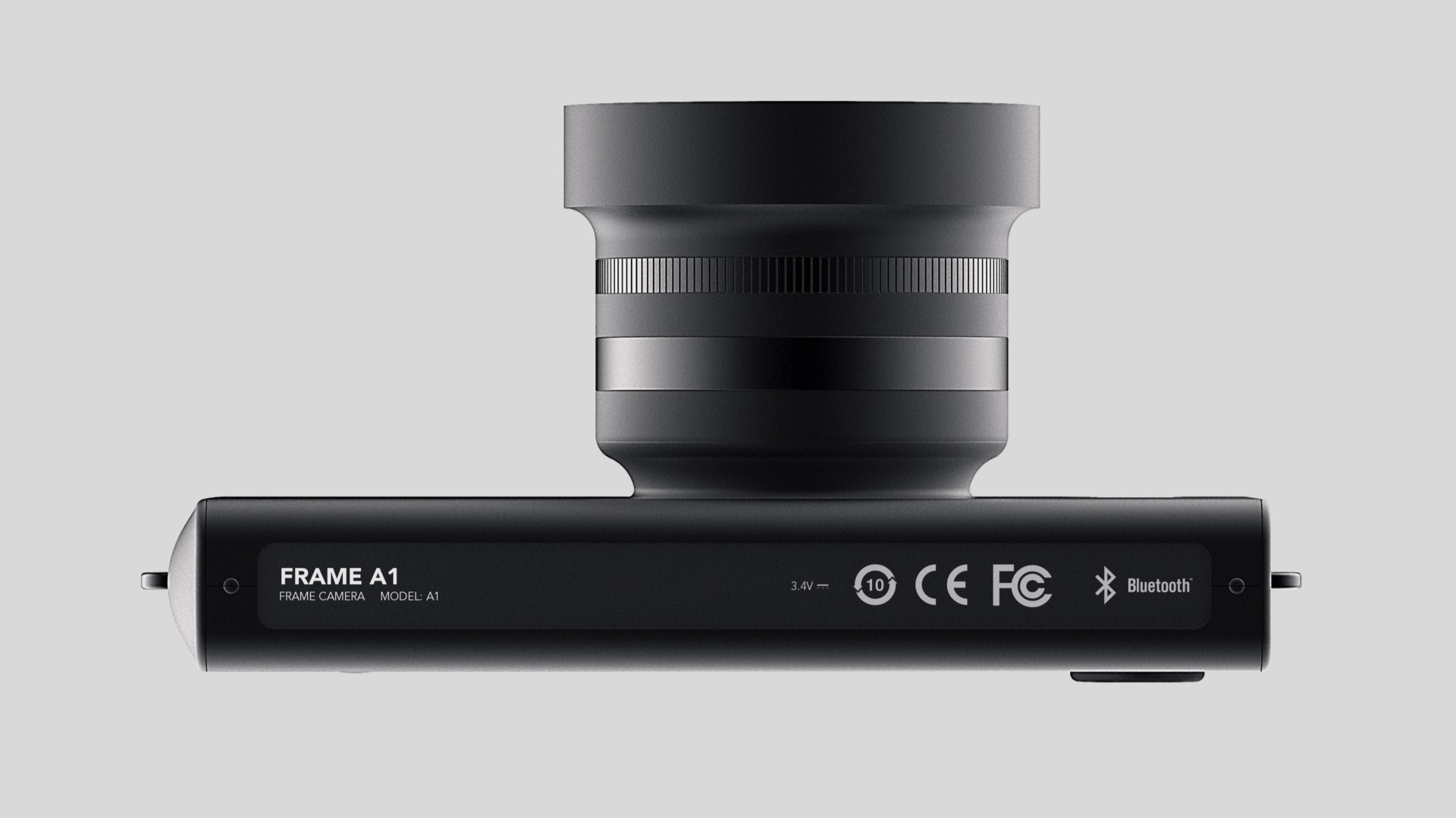 Premium quality, accessible to everyone.
Premium in a product is not the price tag but its quality of experience. FRAME focuses on providing a quality photography experience in the most accessible way possible. Physically, it is constructed of multiple parts of anodised and coated steel. The seemingly uni-body adds to the premium quality of the build, while at the same time, its construction has been simplified, reducing possible costs. All in all, this gives the consumers the chance to comfortably purchase the product and appreciate the high quality in the camera's performance.
_
Stay focused, with a pure experience.
A camera isn't meant to be used to look at photographs, its meant to capture them. By providing a quality hybrid viewfinder, users can enjoy a more simple and focused experience without any confusions. Inspired by the pure and raw experience of film photography, there are no hideous displays to be found in the FRAME A1 camera. Although getting rid of the main display in a camera might sound very 'backwards,' this has to be considered in the current context of technology. We now have far better and accessible portable displays called smartphones. Why not save some battery and focus on taking the picture?
_
Finding the meaning in photography.
Too many people snap away with their smartphone cameras only to end up with random and disappointing photographs. FRAME A1 system embraces the passion of photography. It urges you to savour every moment and discover the beauty of capturing it. Happiness comes from appreciation, and FRAME A1 gives you the chance to appreciate photography.
_
Instantly recognisable, tactile interaction.
As much as the quality of photographs matter, a camera's physical feel is also incredibly important. This is why all of FRAME A1's physical interactions are unique from each other. You don't even have to look at the camera to search for buttons or dials. Everything is recognisable just by feel. Dials will click easily yet in a confident, reassuring way. Buttons will press with a sensitive yet firm force. Each unique shapes will let you know which button is which, even if there aren't any written text to remind you.
The two buttons located on the backside of FRAME A1 are user-customisable buttons. The concave and convex shape are easy to distinguish by feel, and are located in an instantly accessible location. Program them to your liking, and easily change the camera's manual/auto settings.
*All detailed camera settings can be done in the FRAME App for smartphones.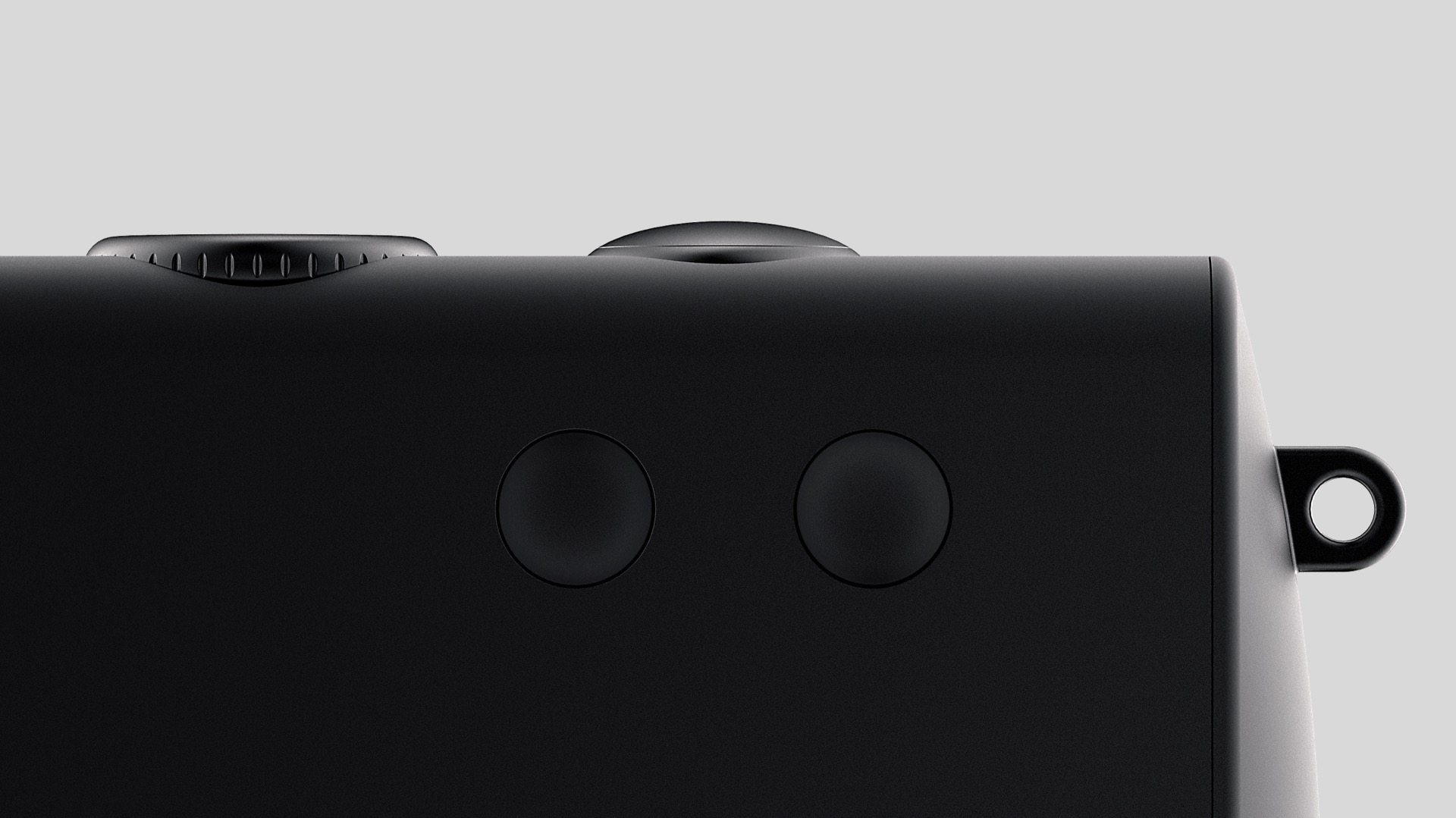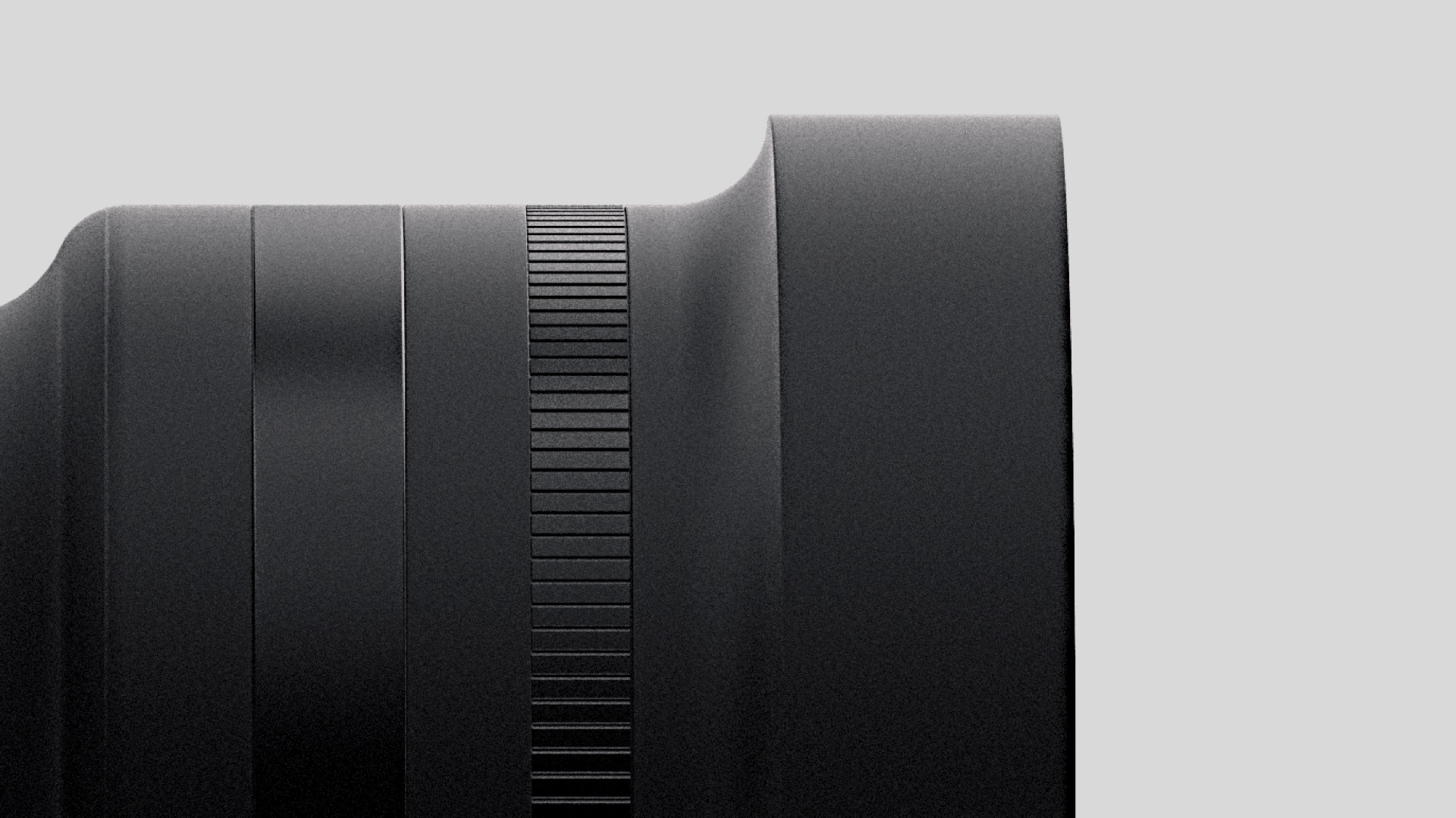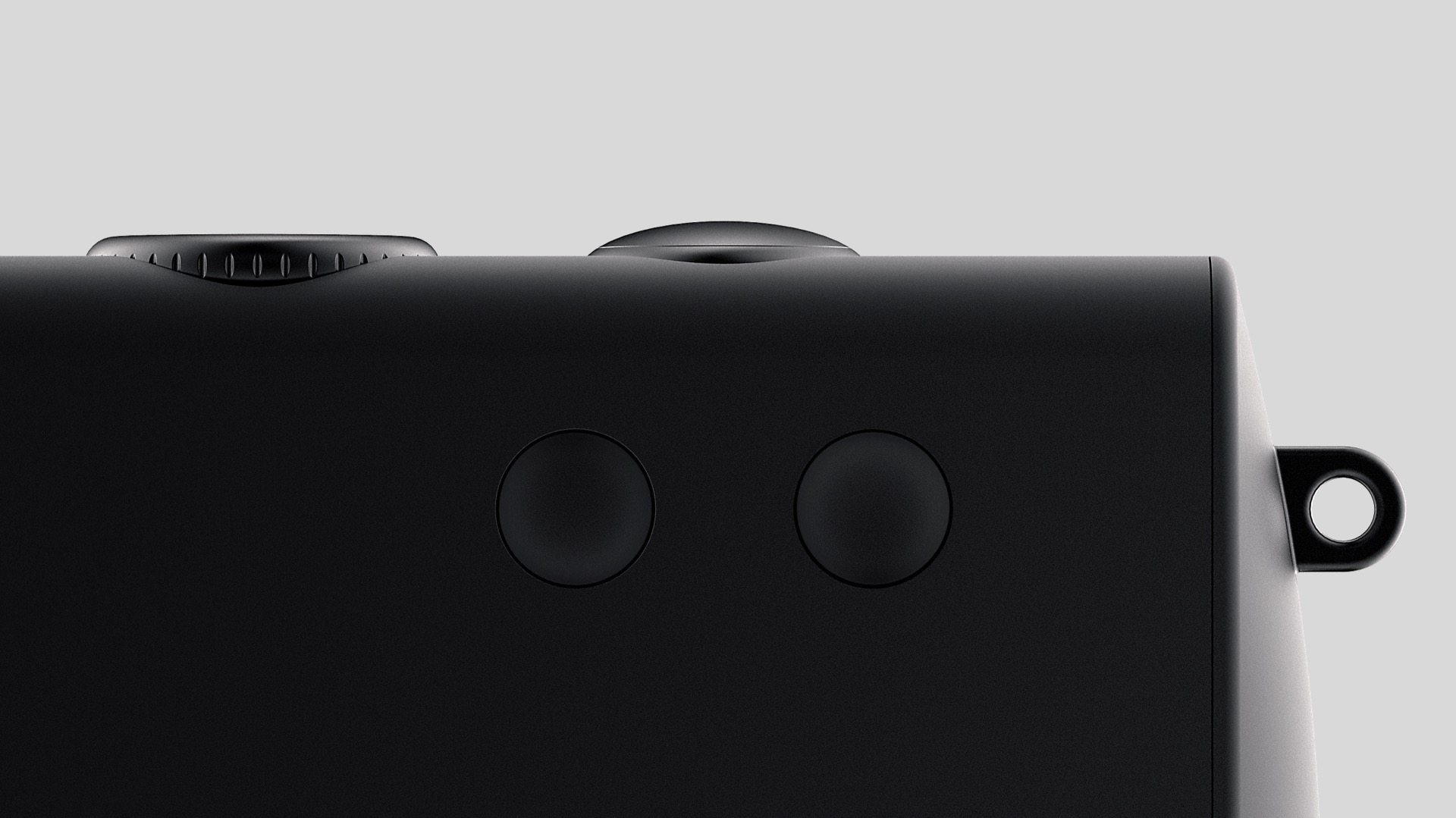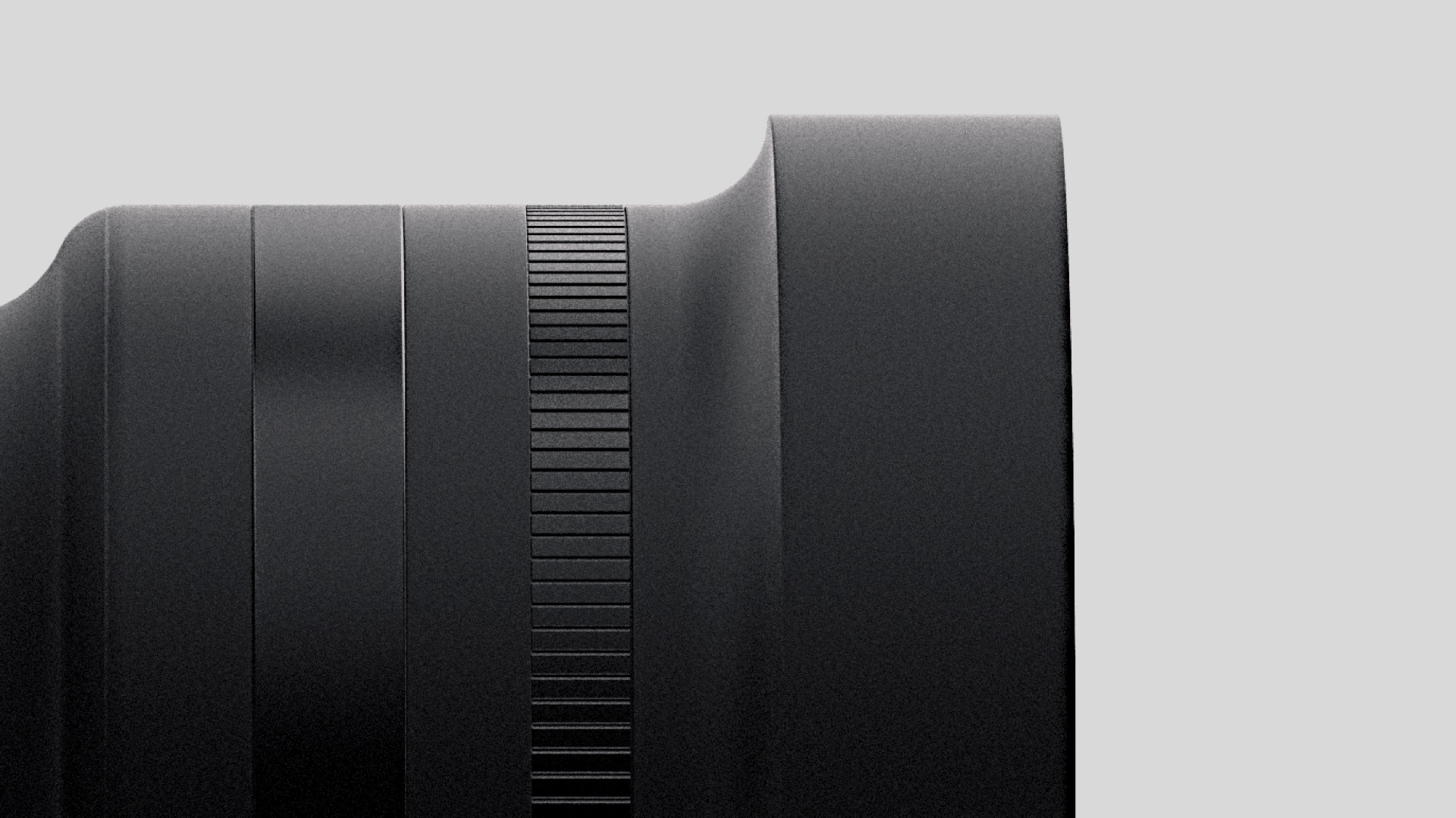 See more than reality itself.
FRAME A1's hybrid viewfinder is the core of your visual interaction with the camera. The digital & analog hybrid viewfinder provides all the information you need to know when taking a photograph. The clear optics will provide with a detailed view of the camera, while digital overlay graphics gives you any information you need in order to take the photo. Also, it acts as a mini display for quickly reviewing the photos that you have taken at the moment. It's pointless to look at a dull display if it won't match up to the quality of the actual photograph.
Introducing the modern way to digital photography.
Dot matrix technology has existed for quite a while, however, it has never been implemented in the right way, until now. The dot-matrix display system installed on top of FRAME A1 provides essential photography settings in a single area. Set the correct Aperture, Shutter Speed, and ISO, then take the photo. If you are not comfortable with manual controls, everything can be changed to automatic settings, so you can concentrate on recording beautiful moments in your life.
Simplified product management.
Offline storage through micro-SD cards, charging via dedicated USB cable, and supporting HDMI output. FRAME A1's specification decisions were all based on providing the smoothest experience for you. Because no one wants to waste time with adaptors and extraneous cables. FRAME A1's contains a non-removable battery with huge capacity. However, if the battery does age, it can be removed by unscrewing the covers and replacing it with a new battery.
Seamless flow in digital photography experience.
One thing about digital cameras is that all photographs need to be transferred to a computer in order to edit, share, or print. We are now surrounded by computers in all different forms like smartphones, tablets, laptops, and desktop computers. And all of these computers now offer a far superior quality visual experience than mediocre displays on today's digital cameras. Increasingly, our smartphones are becoming the central point in which consume, create, and interact with the digital world and other technologies.
Introducing the FRAME App, a powerful way to view and organise photographs on your smartphone.
FRAME App is a complimentary smartphone application for use with FRAME A1 camera system. It is essentially the hub for accessing the photographs that you have taken with the A1 camera. All photographs can be stored in a cloud server, or accessed offline via bluetooth/wi-fi. FRAME App is a dedicated photo viewing, comparing, and organising application that allows you to manage your photographs conveniently. Organise your photographs faster than ever, without being tied down at a desk with a computer.
Tailored solution, for that special experience.
FRAME App maintains the continuity in visual and functional experience from the FRAME A1 camera. Everything is sharp, clean, and incredibly fast. Accessing the organised photographs in folders can be done with a single touch, as well as configuring detailed settings for the A1 camera.
You have the control.
FRAME App has been developed with complete focus on its contents, your photographs. Nothing will get in the way from viewing your photographs on a crystal clear display. View photos one by one, or compare multiple photographs in order to pick the best shot. Whatever you want, you have the control of your photographs.
Beautiful interactions.
Precise spacing, sharp grids, and simplified controls. Everything about FRAME App is bold and direct. There are no hidden menus that you have to search for, it's all within reach. Reorder your photographs anyway you want, and sort them out into specific folders. Switch between folders from the side menu where it's always located.
Setting up your camera is easier than ever. All the information you need about your camera is located on the right-hand side menu. Don't worry, it'll always be there. From there, you can check from basic information like your camera's remaining battery life, to very detailed settings like image processing preferences. Every function is consistent, so you can concentrate on getting more out of your own photographs.
Lastly, export the photographs you like to dedicated photo-editing software in order to finalise beautiful memories.