THESIS PROJECT : PRODUCTIVE UBIQUITOUS COMPUTING EXPERIENCE (2014)
Design concept solution 'Memory' is a secondary part of my thesis research project. To learn more about the research that was done before the design process, please view the thesis project first.
Define
To utilise the large amount of information gathered from loop one part of the infinite loop research process, a brief was clearly set. Final results were to derive a theory that best represents the current user-experience of ubiquitous computing, and to develop a product/service prototype that will effectively showcase the possibilities of future ubicomp technologies. Clear direction like the main ubicomp user, understanding the concept background were defined in order to start on the 'dream' phase.
MAKE IT PRACTICALLY PREDICTABLE
After having gone through an intensive process of learning about the users' experiences in ubiquitous computing technologies, the goal for this part of the project was to develop a physical product and software service prototype that will effectively showcase the possibilities of future ubicomp technologies. Basically, the derived solution should be 'practically predictable.' Meaning, current users are more likely to accept a familiar form of solution rather than a grand innovation that ignores existing human experiences.
LEADING USERS OF UBICOMP TECHNOLOGY
The idea development focuses on the leading ubicomp user persona. This is due to their ability to easily adapt to ubicomp products.
KNOW WHERE YOU STAND.
Understanding what products and trends are out there today is important, in order to focus on a specific product market field. In accordance with the main target user, the concept direction centralized on mobile experiences.
Dream
Making use of resources like image boards, multiple loosely confined brainstorming sessions were performed, along with quick parallel prototyping for fast evaluation progress. Reevaluating the concepts through focus group sessions gave a clear vision of what direction the project's concept prototype should take.
THINK OF ALL THE POSSIBILITIES!
Looking into various ideas that could improve and simplify current ubiquitous computing experiences. The ideas considered both physical and software products that could define a whole experience.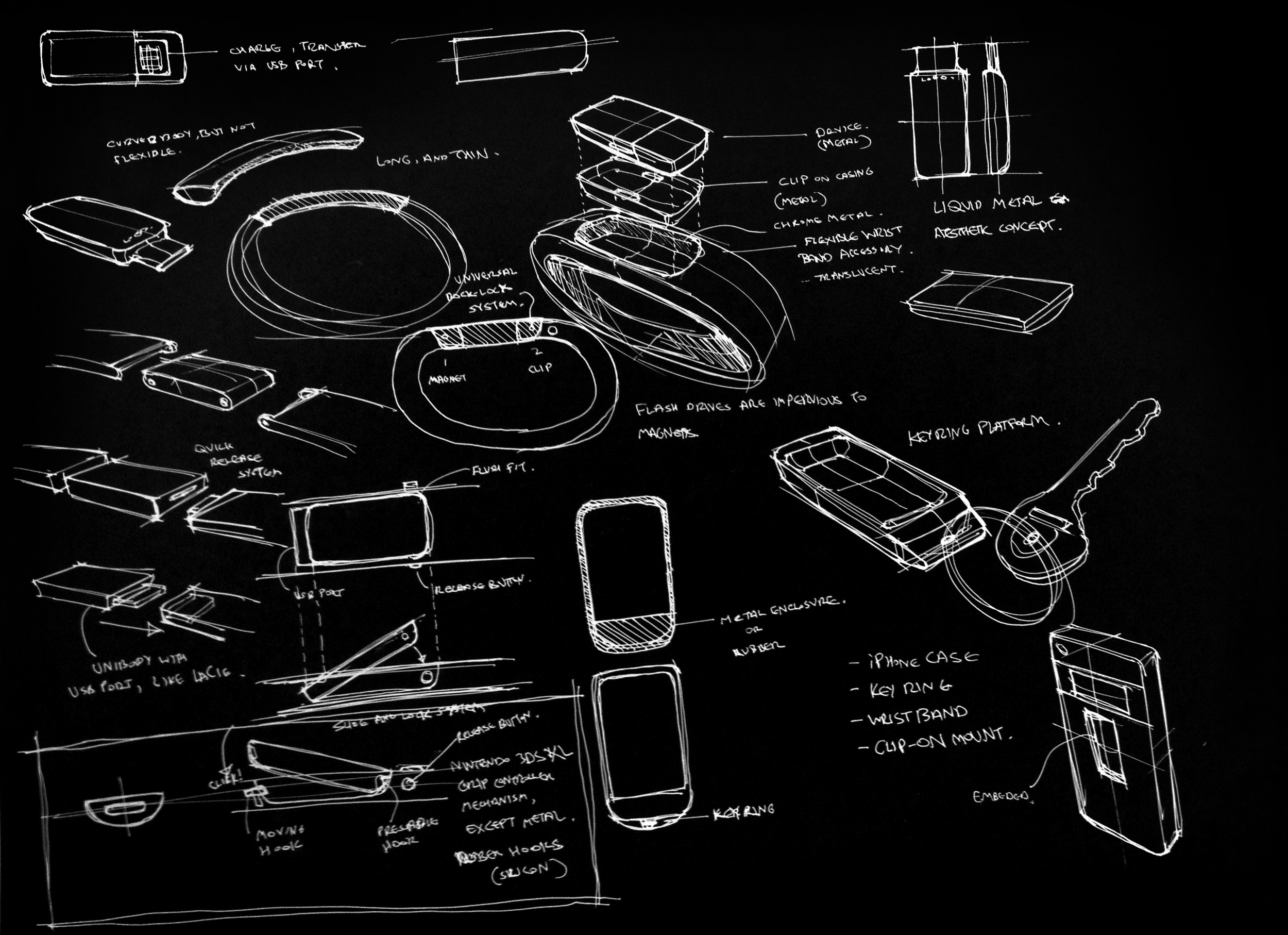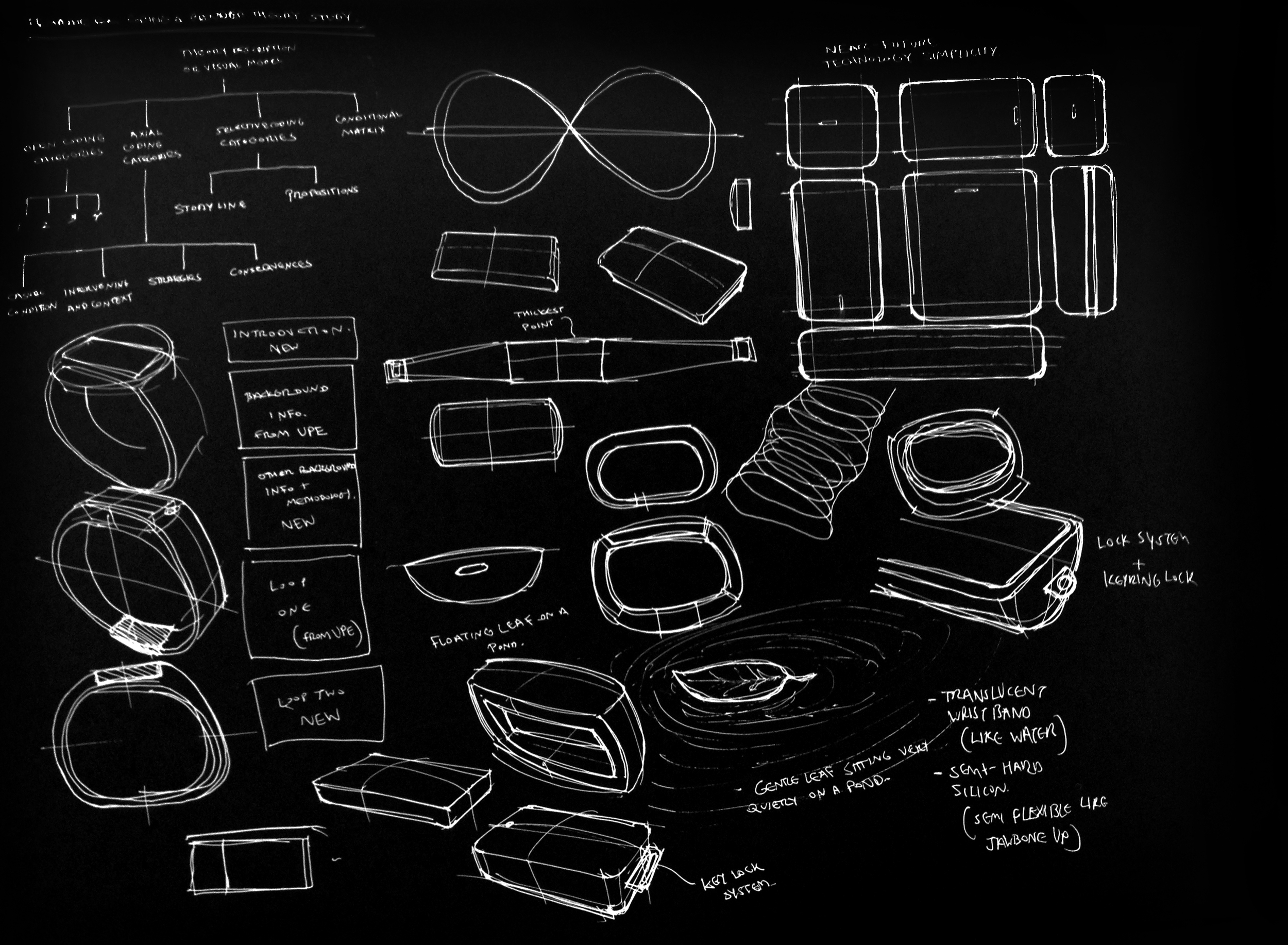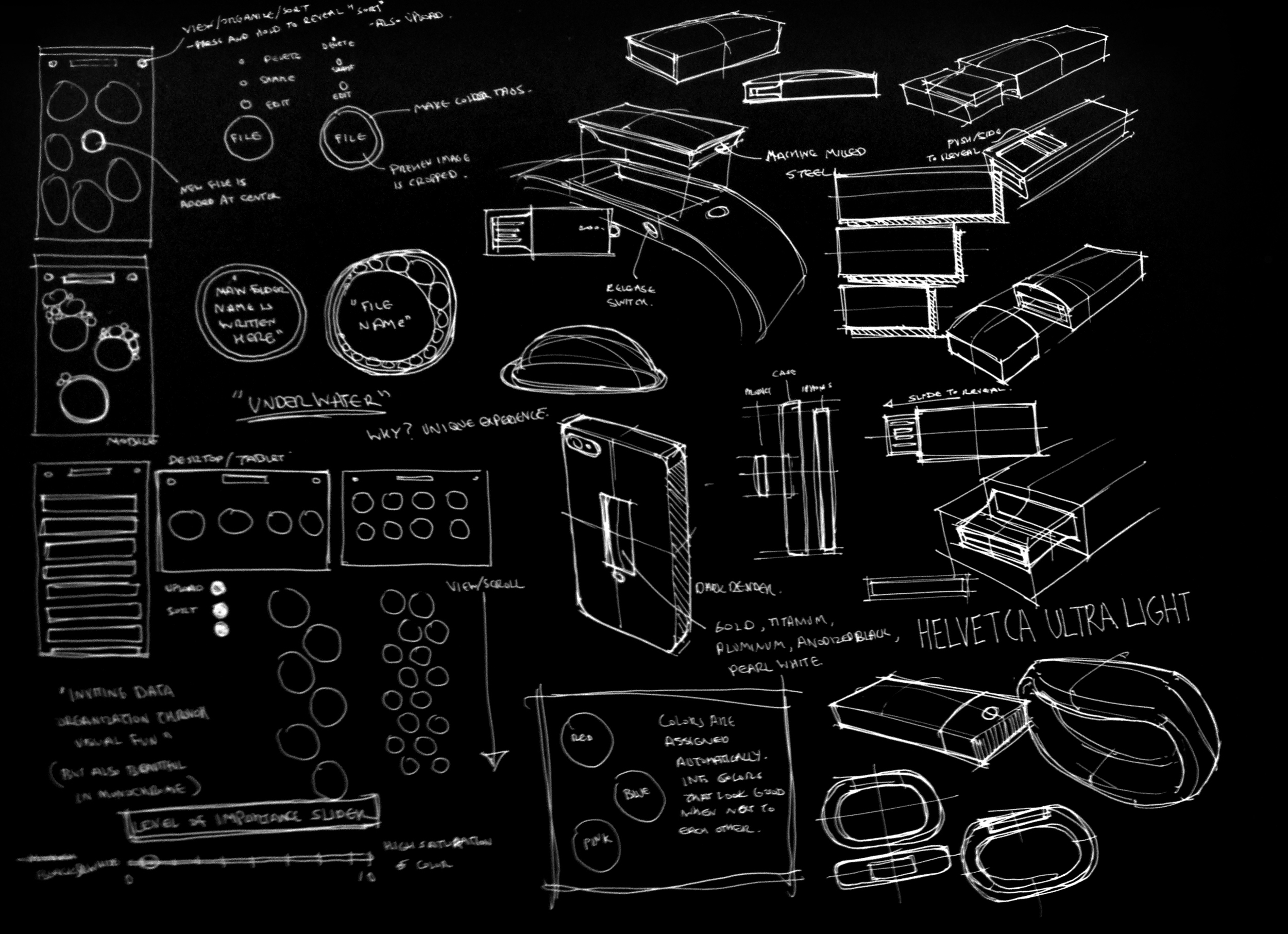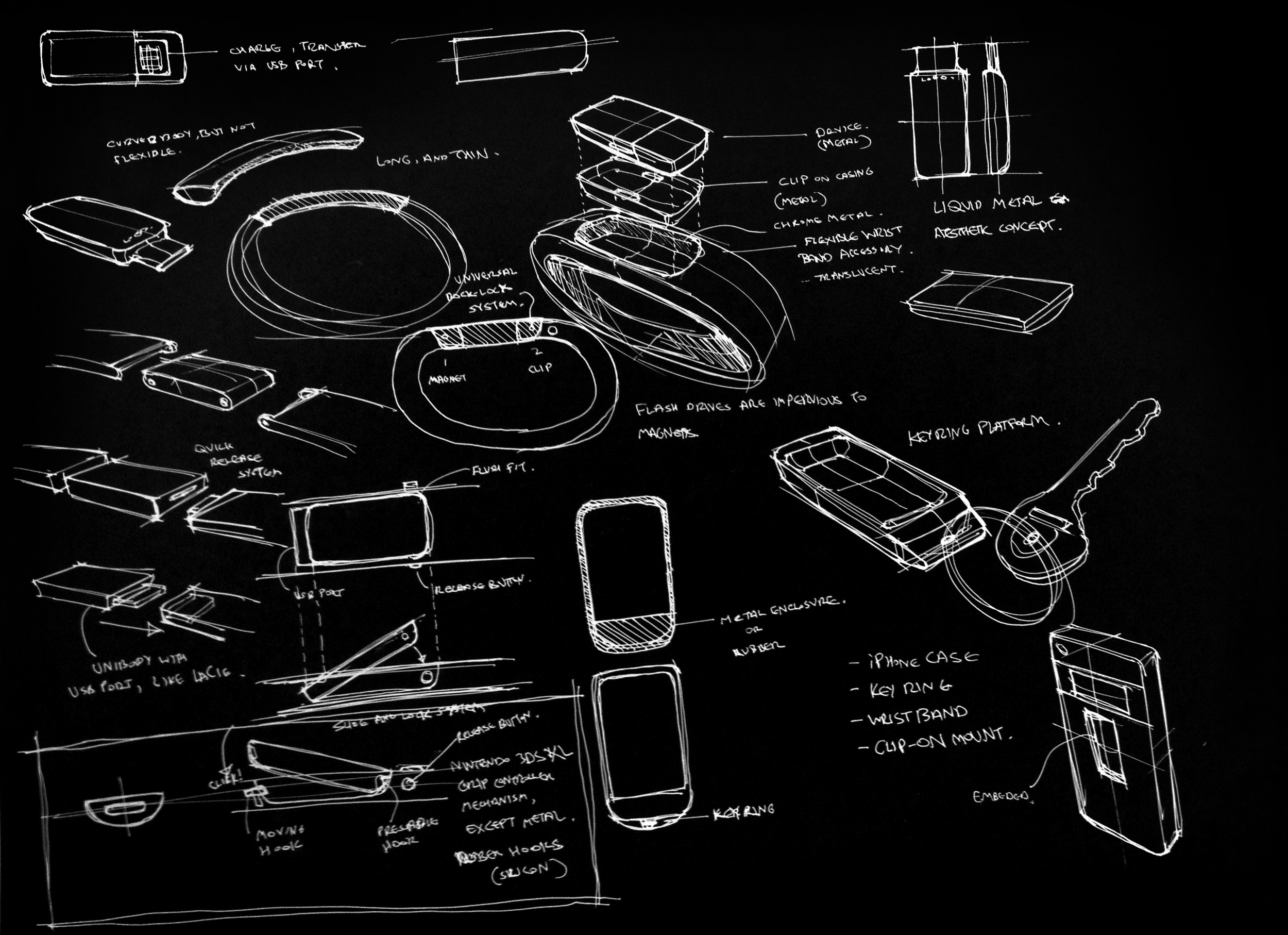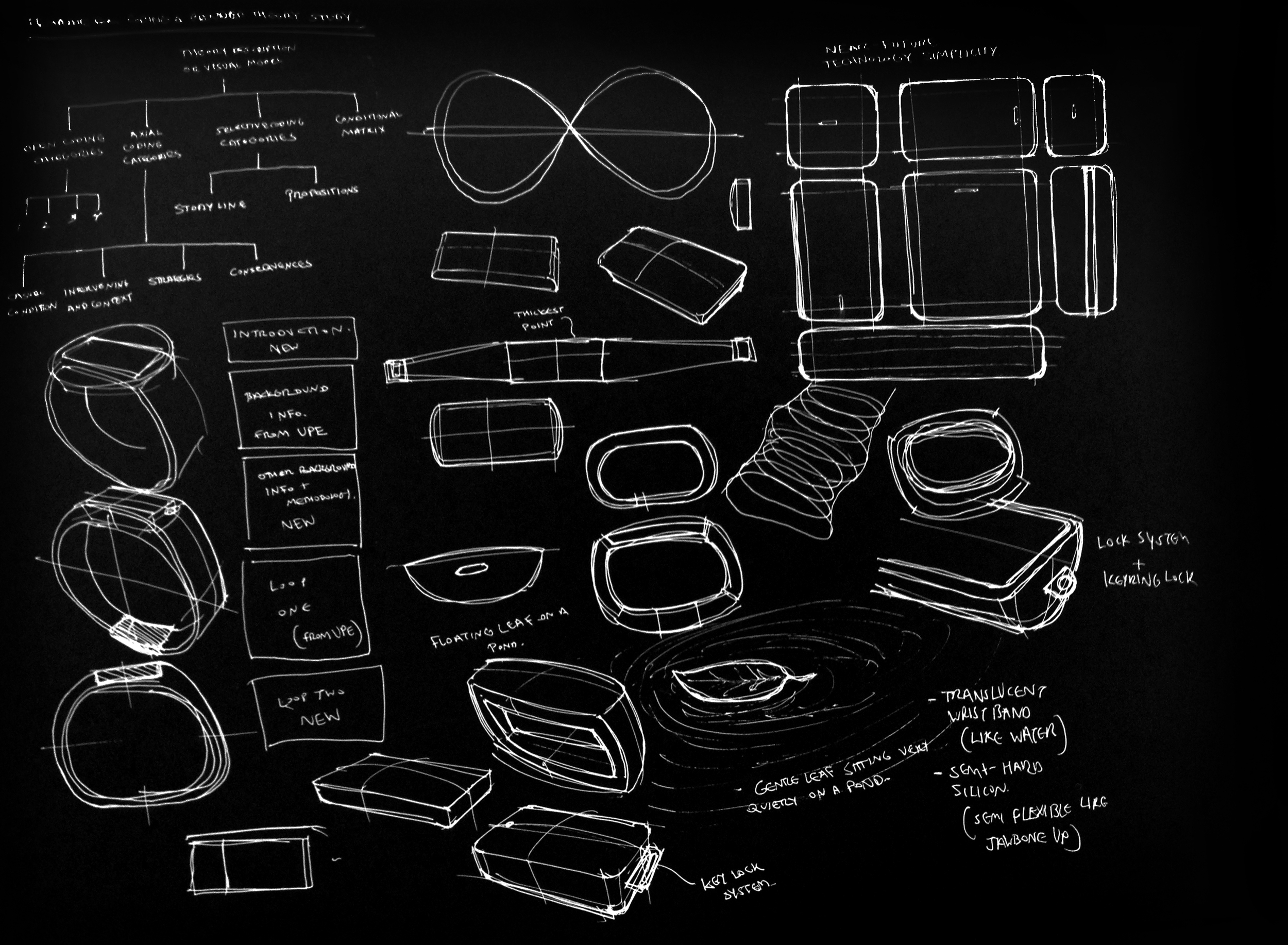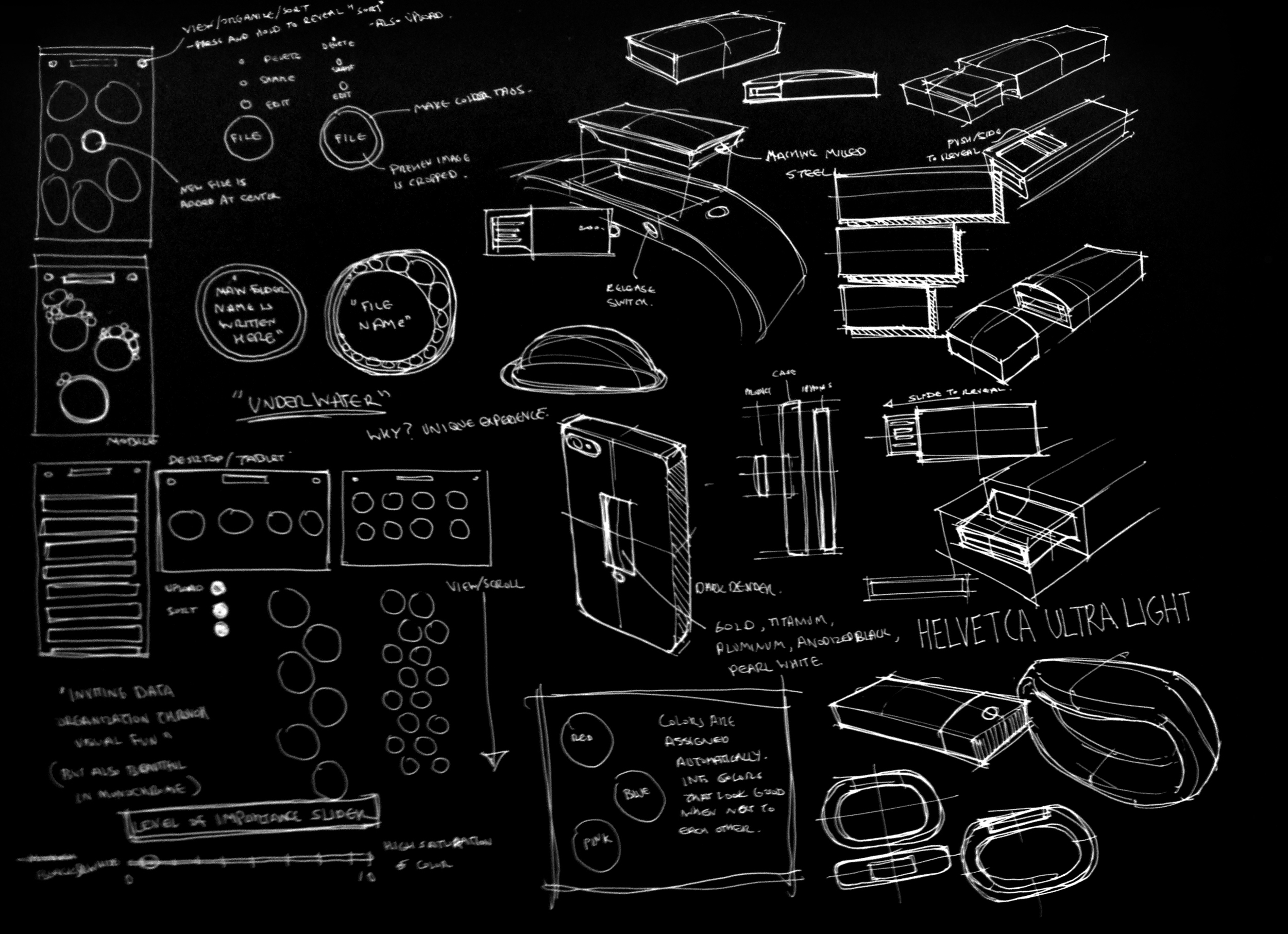 Develop
After having chosen the main direction of the concept prototype, sampled interviews and expert interviews were referenced in order to start developing the grounded theory. Then, axial coding analysis was done along with selective coding from the information distilled from loop one. This sets up the data to be analysed further to derive a grounded theory.
Meanwhile, information architecture was developed for the concept prototype. KANO analysis helped to determine which features were essential. Because there were simultaneous developments in software and hardware concept ideas, techniques such as heuristic evaluation have been used to ensure that the concept was heading in the right direction.
Deliver
Below are presentations of the concept prototype developed from the Loop Two process. It is a solution that can be applied to today's daily lives. Again, this is not a radical solution, but rather a practical one that can be easily adopted by current ubicomp technology users. It is an example showcasing how ubicomp technologies can affect our lives today. With such a grand concept of ubiquitous computing, 'Memory' is a realistic form of how our current lives can truly take the shape of the future.