DESIGN STORY : SC1
Samsung Digital Camera Project was a done in two parts.
First half consisted of a team-based research project.
Second half was taking the collected data then individually designing concepts.
(Due to large amount of collected data, only the design process is shown below.)
Synergy effect of experiences.
Buttons and dials still exist on modern digital cameras because it's way easier to operate.
On the other hand, a lot of interaction with displays consist of button-less touch gestures.
The question was: Could the two contrasting experiences work in harmony?
It's a different world.
Technologies of consumer electronics is improving faster than ever, and naturally, the users are changing too. In terms of digital photography, it is hobbyists and enthusiasts who are now the mainstream consumers. Mirror-less cameras have been considered the best of both worlds: providing professional quality with ease of use and portability.
Unfortunately, a lot of currently selling mirror-less cameras do not achieve either of the benefits. What is the problem? What can be done to improve this digital photography experience?
Idea from knowledge.
Intensive research about the subject is a process of finding insights. It is almost a meditative process where the designer is purely focused on only the subject of the research. All of this research ends up contributing to the design's reasoning and purposes.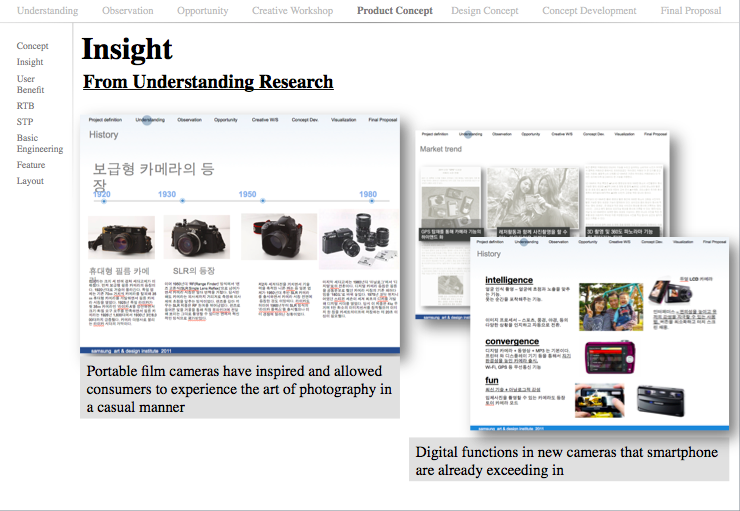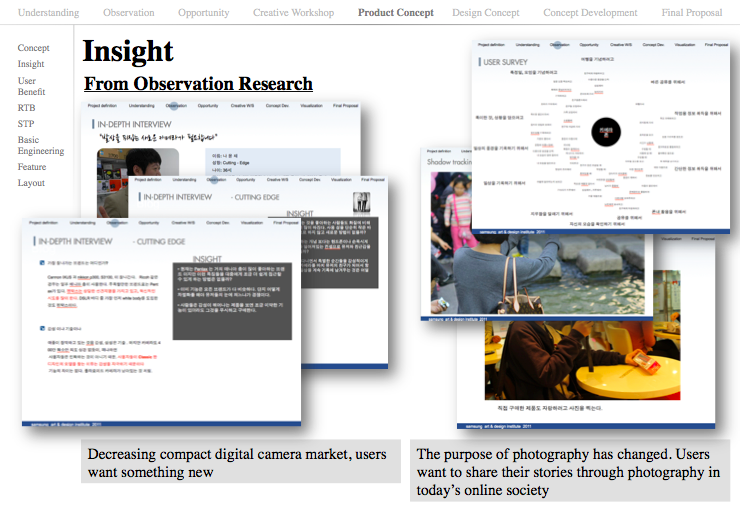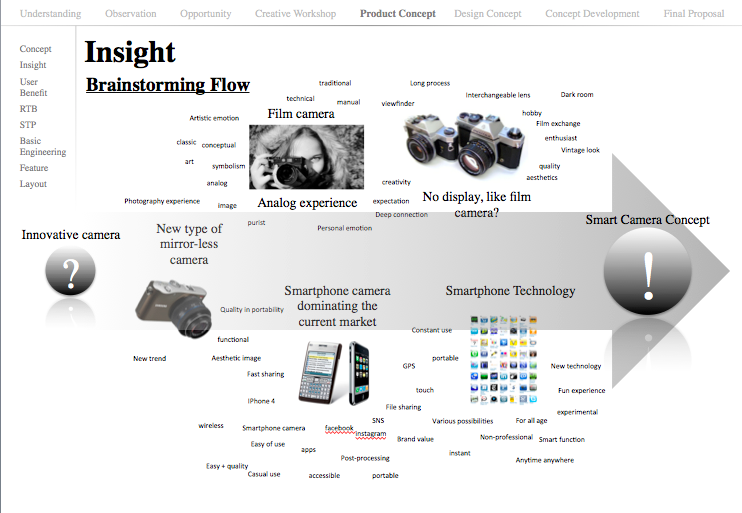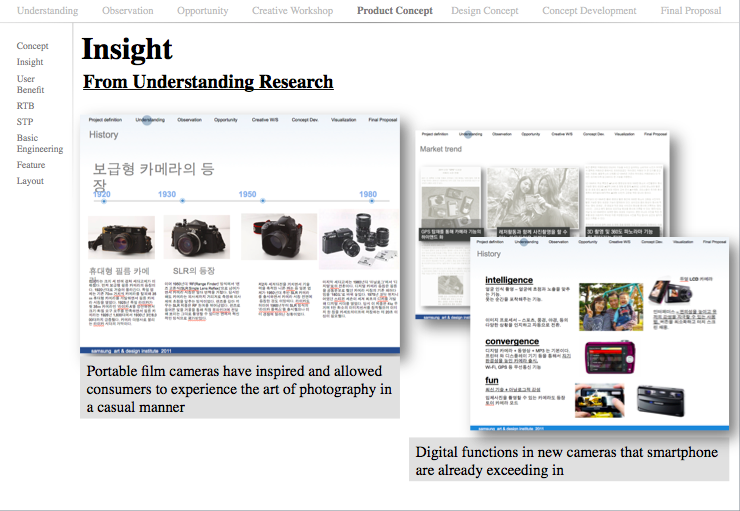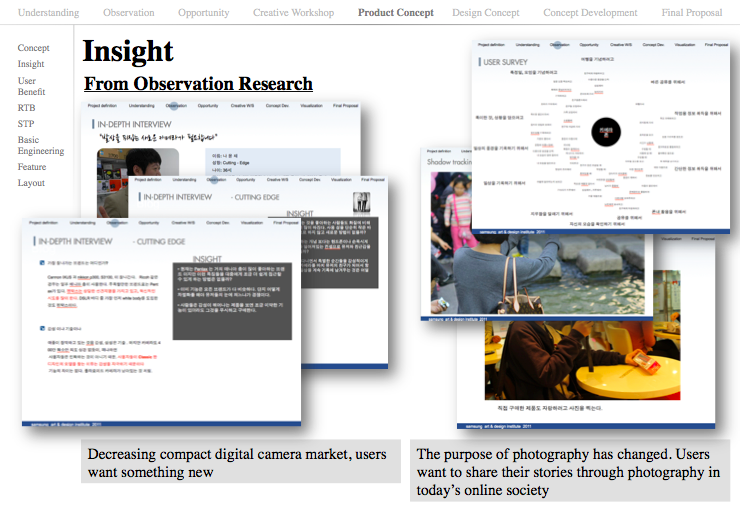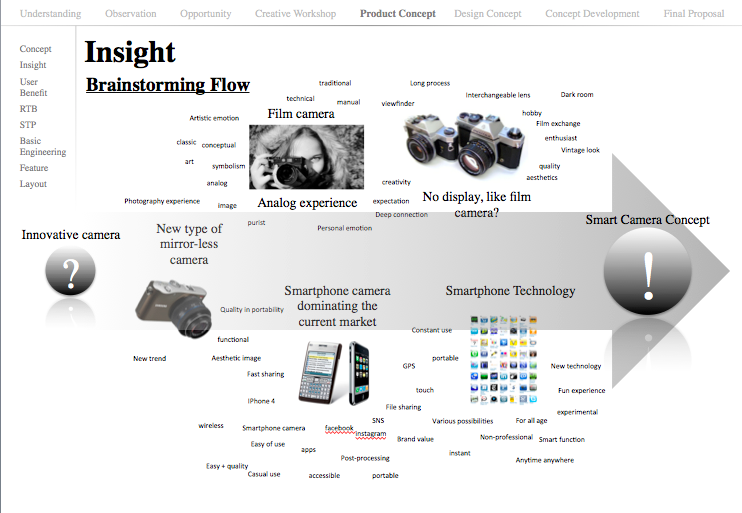 Don't lose sight of the direction.
Having a clear direction before jumping into the design phase helped to almost predict the outcome and possibly build certain expectations and goals. This meant deciding on what sort of camera level the design needed to focus on and what type of camera user it should be designed for. After considering the market segmentation and positioning, the main target was chosen.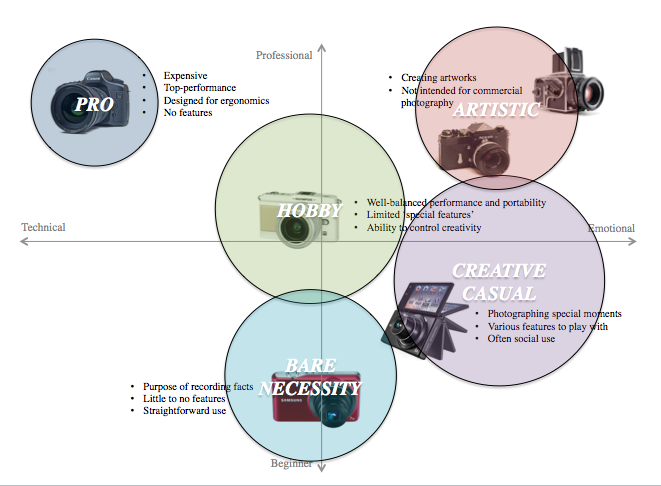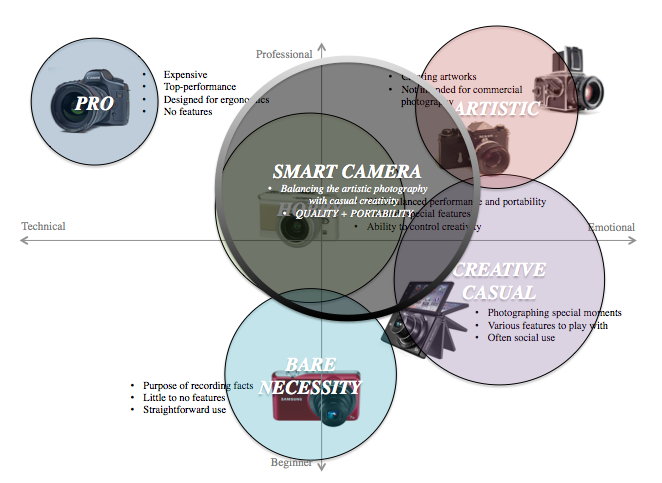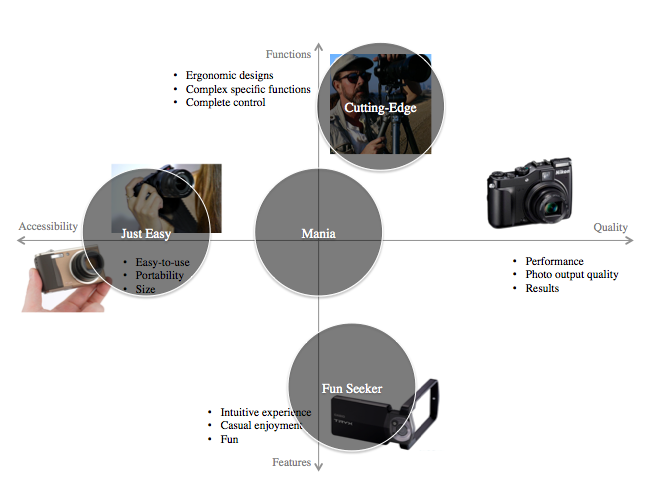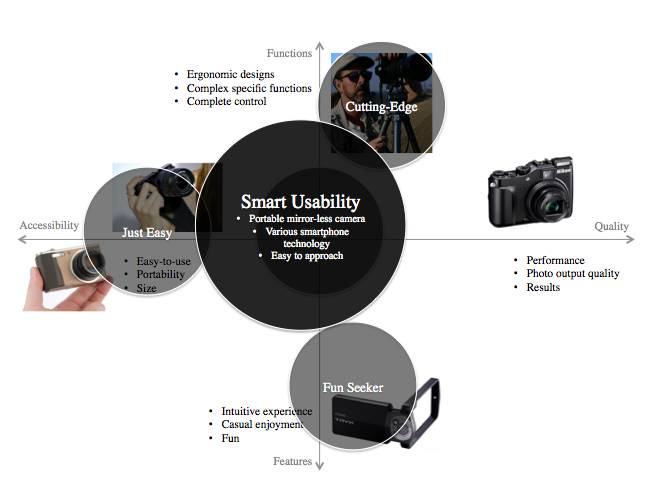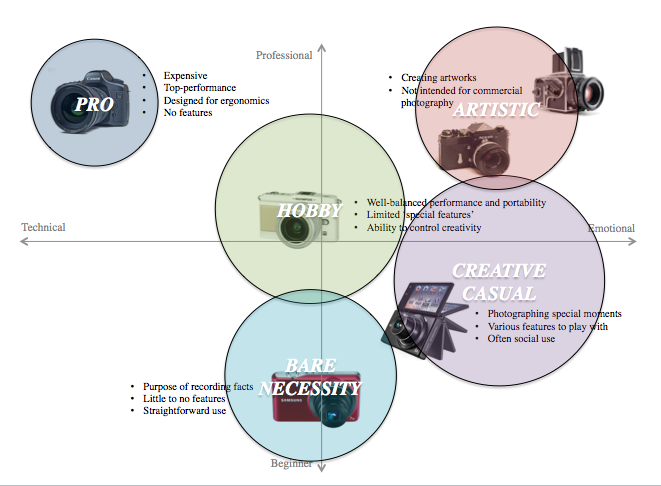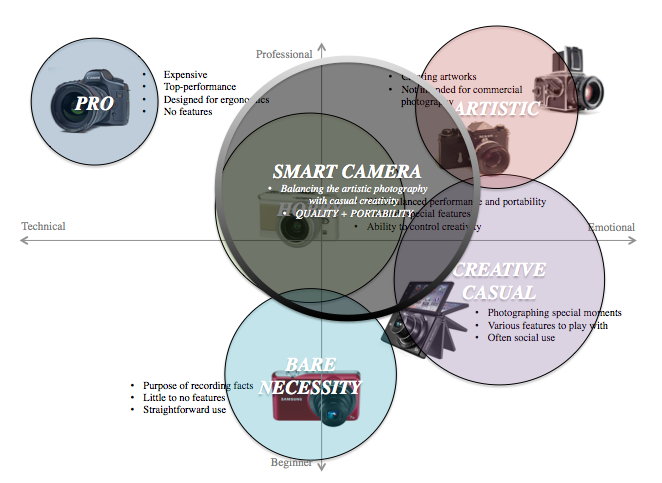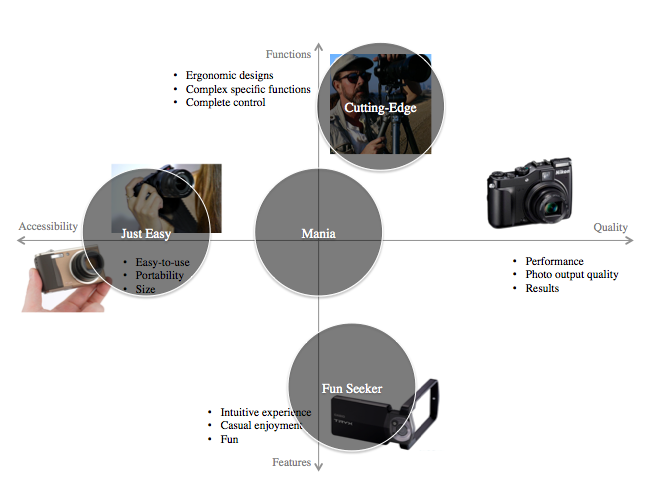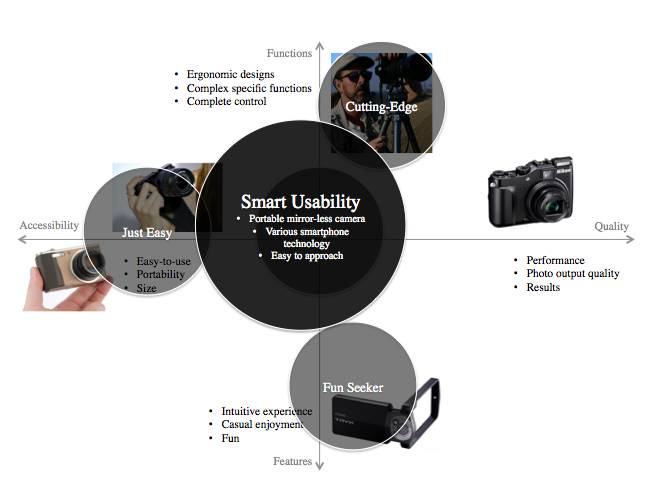 Functional Blueprint.
Before aesthetic design, the product layout, basic engineering, and features were planned out.
Systematic planning helped to set a guideline that helps to prepare for the designing process.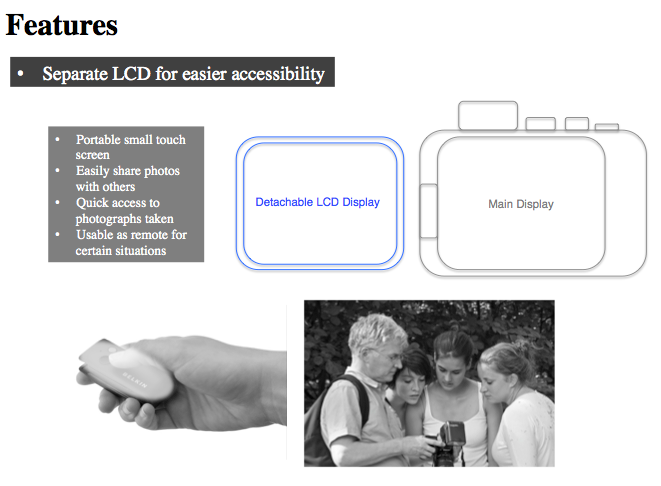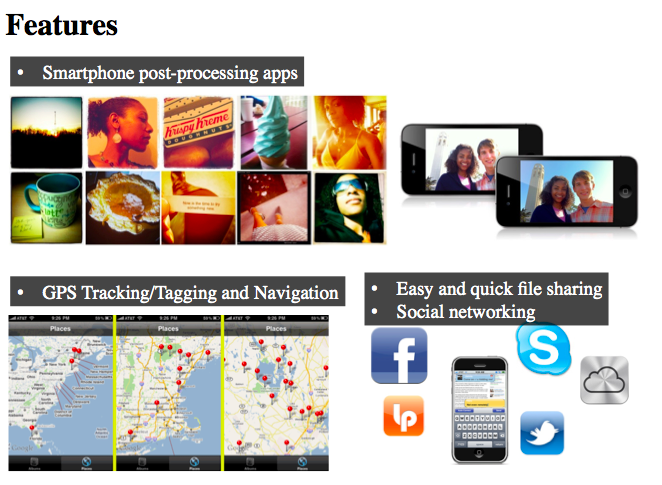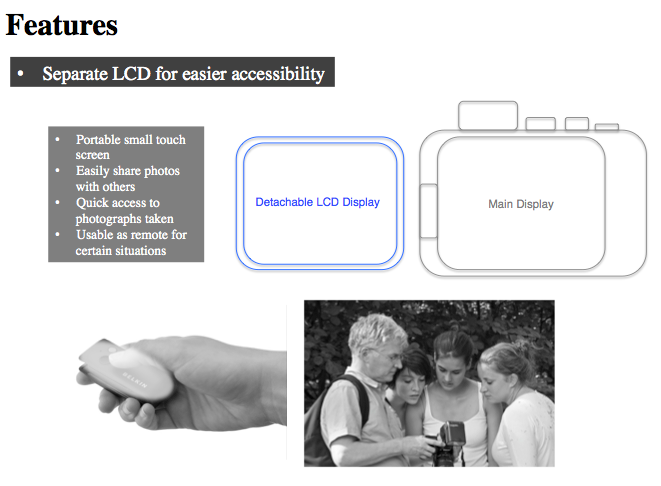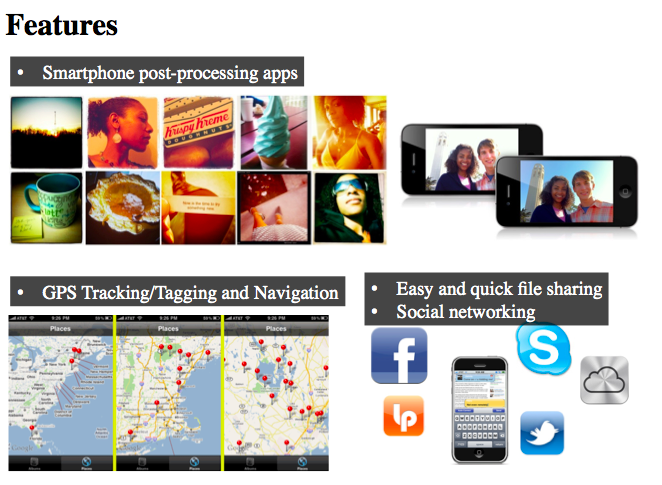 Form Aesthetics.
Looking for inspiration from iconic cameras and modern cameras, the aesthetic concept direction is planned.
Usability through research.
Basic knowledge of ergonomics was studied in order to provide the right combination of physical interfaces.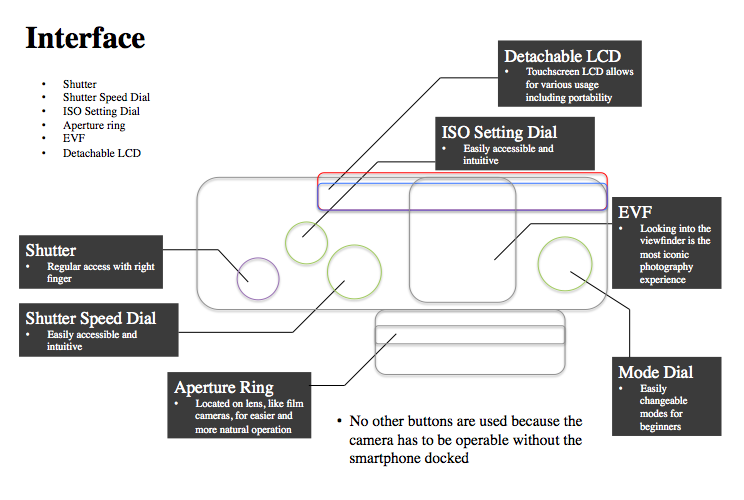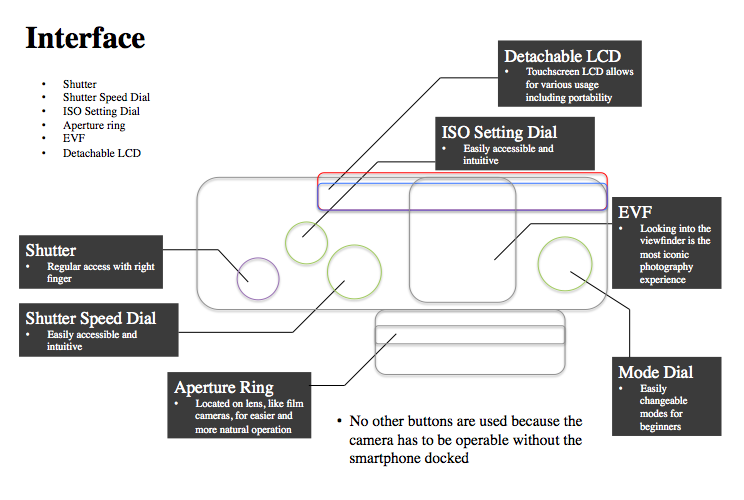 Sketching the form and function.
Recording and developing premature ideas through sketching in order to refine the form and functionalities.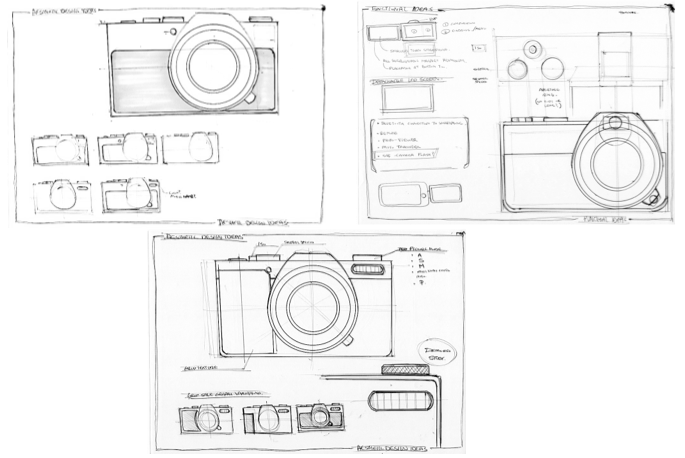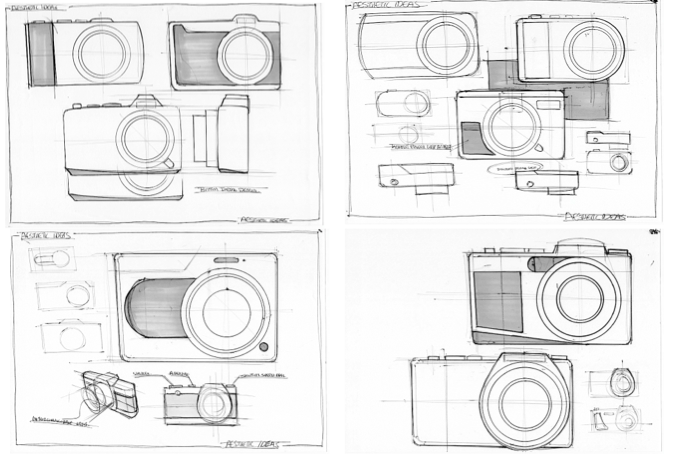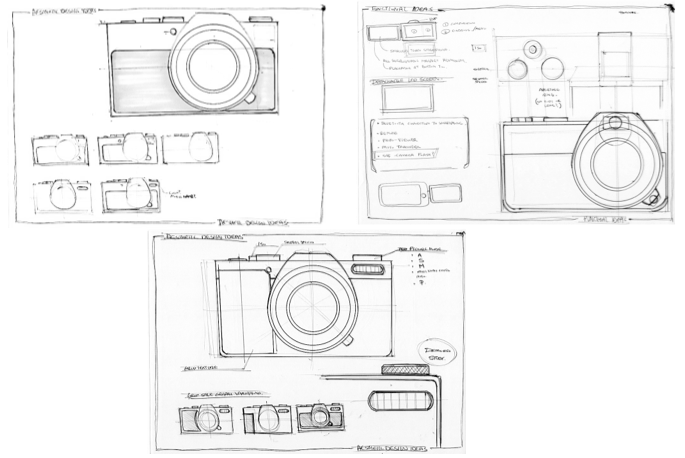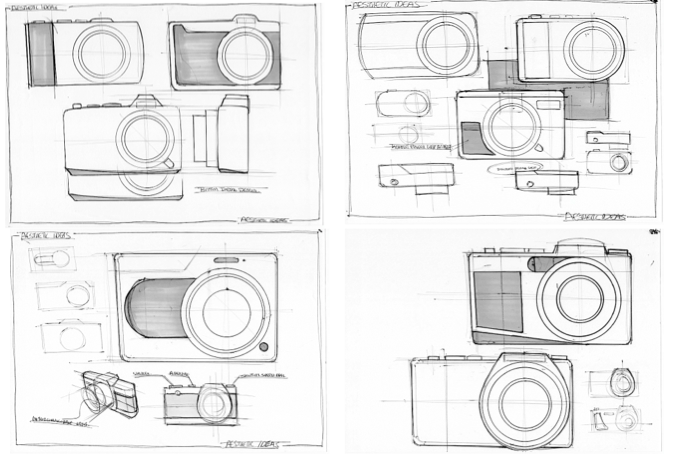 Finalizing the design details.
After many reiterations of the design, all details were finalized through CAD models.
Modernised classic.
Many details of the aesthetic design have been inspired by a combination of modern and iconic designs.